Post Covid: Can we imagine what comes next?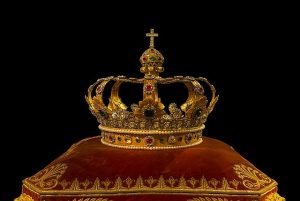 It's challenging most days to see beyond the time of Covid, but one thing history has taught is that all things come to an end.
Civilizations.
The reigns of kings . . .
. . . and pandemics.
There is a lot of speculation by economists and psychologists and sociologists about how we'll recover, economically, mentally, and as a culture.
Will workers return to office buildings? Can cities survive? or is everyone going to move out into the small towns? Will we be more connected by a common experience? or even more divided by politics and race, religion and socio-economics.
But what I'm wondering right now . . . once we are post Covid . . .  when can I have a real vacation?
---
I've started to fantasize about where we'll go. Somewhere in the lower forty-eight so we can bring the dog.
Somewhere luxurious. A place I can either call for room service or walk to a nearby restaurant.
---
Post Covid, I want . . .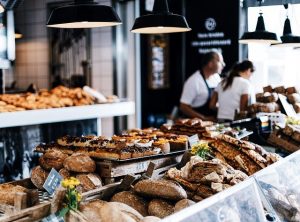 . . . beauty, so no big cities, but a location with all my favorite simple things that I've been missing throughout the lockdown.
A really great coffeeshop. A place with ridiculously fancy drinks or a terrific cappuccino.
And baked goods. The decadent kind that are still warm from the oven and filled with almond paste or chocolate and dusted with powdered sugar.
Thai food. Spicy curries and Tom Kha Gai and spicy green beans.
A swimming pool. Clear water, just warm enough to feel refreshing, preferably with a jacuzzi attached for a good soak after a swim.
And a spa. I'd kill for a good massage. Or at least maim for one.
Post Covid, I'm looking forward to . . .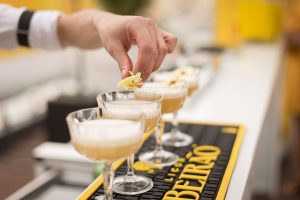 . . . there are plenty of places I'd love to visit, but part of the enjoyment right now is to imagine a life without the restrictions we've been living under.
To walk into a corner store to browse, without following arrows or wearing a mask.
To sit at a bar and ask the bartender to make their specialty and not wonder if the person at the end might have a disease that will kill me if they sit less than six feet away.
I'm looking forward to seeing friends and family in person, not on a Zoom screen, where we all look like we're playing some strange version of Hollywood Squares.  (Some days I consider substituting a photo of Miss Piggy for my video, she and I have the same hair.)
But it's the little things that make life so pleasurable. That's what I'm fantasizing about right now. Not big things. Little things.
Once this is all over, where will you go? I'd love to hear your dream vacation plans.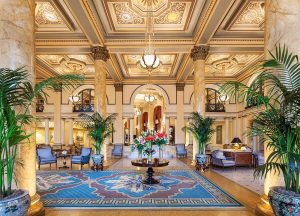 ---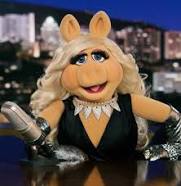 Elena Taylor is the author of All We Buried, available now in print, e-book, and audio book format at all your favorite on-line retailers. And don't forget many independent bookstores can order books for you and have them shipped to your home or for curbside pickup.
For more information on All We Buried, click on the link here to visit the home page.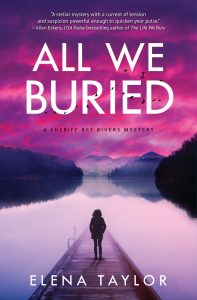 ---
Photos
Pool and cocktail, from Pexels on Pixabay.
Crown, from Skeeze on Pixabay.
Bakery, from Pexels on Pixabay.
Cocktails, from Licorbeirao on Pixabay.