All We Buried
For fans of Julia Keller and Sheena Kamal, All We Buried disturbs the long-sleeping secrets of a small Washington State mountain town.
Buy Book
About the Book
A Sheriff Bet Rivers Mystery
Deep in the woods surrounding the Cascade Range, a canvas-wrapped body floats in a lake, right in Elizabeth "Bet" Rivers's jurisdiction. Bet has been sitting as interim sheriff of Collier after her father's–the previous sheriff's–death four months ago. Everyone knows everyone in a town like Collier. She has made it her duty to protect the people she's come to see as family. And she intends to hold her title in the upcoming election, but she's never worked a murder investigation on her own before and her opponent and deputy, Dale Kovac, isn't going down without a fight.
Upon unwrapping the corpse, Bet discovers the woman is from out of town. Without an identification, the case grows that much more puzzling. Determined to prove herself worthy, however, Bet must confront the warped history of Collier. The more she learns, the more she realizes she doesn't know the townspeople of Collier as well as she thought, and nothing can prepare her for what she is about to discover.
Buy on Amazon
The Buzz
"Three Strikes, You're Dead gives us another vivid adventure with the quirky, genuine private eye Eddie Shoes. As usual, author Elena Hartwell's characters are so real you feel like you could run into them at your local dive bar. Three Strikes takes us even deeper into Eddie's complex family relationships with her charming-but-deadly father Eduardo and hilarious mom Chava, giving us further insight into Eddie's psyche. The laugh-out-loud moments are many in this vital third installment, and you'll find yourself wishing you could stay longer in the world of Eddie Shoes." -USA Today bestselling author LS Hawker
"Three Strikes, You're Dead is an exciting ride with a likeable protagonist and a wonderful cast of supporting characters. If you enjoy your mysteries with suspense and a touch of humor, this book is for you." —Catherine Bruns, USA Today Best Selling Author of the Cookies & Chance Mysteries
"This one was hard for me to put down." —Long and Short Reviews
Meet the Characters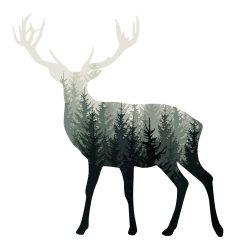 Elizabeth "Bet" Rivers
Bet Rivers had left her small hometown of Collier, Washington, to see a bit of the wider world. Called back six months ago by her father, Bet takes over his job as sheriff. All We Buried finds Bet faced with her first homicide investigation and decisions that could determine her career and the direction for the rest of her life.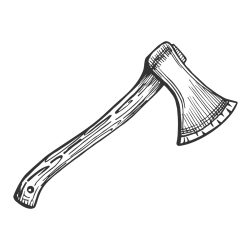 Alma
Alma has run the sheriff's station through three Sheriff Rivers and she isn't about to let Bet change anything now. Strong, confident, and not one to take "no" for an answer, Alma might just be the glue that holds Collier together.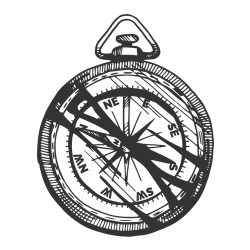 Schweitzer
This Anatolian Shepherd knows Bet better than Bet knows herself. He's the best partner a newbie sheriff can have.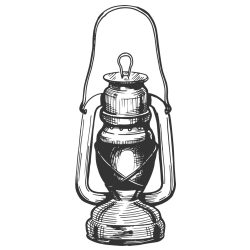 Clayton
Every good leader needs a steady #2. But where do Clayton's loyalties really lay? Read the first book and find out if he has Bet's back all the way to the end.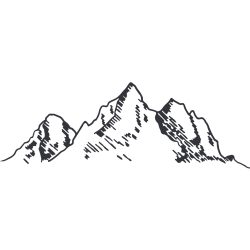 Rob
The great-grandson of the town's founding father, Rob Collier hasn't been around in years. His arrival in Collier creates waves for Bet Rivers in more ways than one. Is he the prodigal son returned to help the town? or is something darker driving him?
A Story About
Mystery
All We Buried contains not just a mystery in the present, but also connects back to mysteries of the past. Join Sheriff Bet Rivers as she uncovers the secrets of her tiny hometown, unraveling multiple threads, to culminate in a powerful and satisfying ending.
Suspense
Unlike the humor in the Eddie Shoes Series, All We Buried brings a more serious and literary tone to Elena's storytelling. Called "atmospheric" in its writing, All We Buried places the reader in the dark forest, the deep lakes, and the craggy cliffs of Washington's highest mountain range. Elena peoples Collier, Washington, with off-beat characters, any of whom could be capable of murder.
Procedure
One of my favorite aspects of writing fiction is research. I love to learn about police procedures and the psychology of the criminal mind. While I use a lot of research for Chance Parker, homicide detective, in my Eddie Shoes books, it was both a challenge and a thrill to create a sheriff as the protagonist for All We Buried. I'm lucky to have experts in the field to call upon to fact-check my work. I'm grateful to all the experts who have helped me throughout my career.