Serial Killers, Deadly Fathers, and Copycat Killers, Oh My!
Carl Vonderau's debut novel focuses on the son of a serial killer facing a copycat only his father can understand. Read on for my interview with the latest ITW Debut Author Program Author.
Want to catch up on all my other author interviews and writing posts? Peruse my blog by clicking the link here.
---
The Author
Carl Vonderau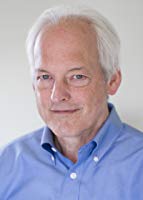 was raised in a Christian Science family. He grew up in Cleveland before attending college in California.
He studied economics at Stanford and music at San Jose State University before embarking on a career in banking. He lived and worked in Latin America, Canada, and North Africa, and speaks Spanish, French, and Portuguese.
Carl has two grown sons and lives with his wife in San Diego.
To learn more about Carl, click on his photo or any of the following links: Facebook, Twitter, and LinkedIn
---
The Book: Out July 8!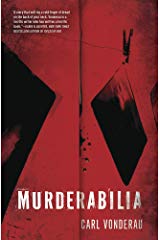 A private banker for the very wealthy has hidden a terrible secret. His father is the infamous Preying Hands, in jail in Illinois for the last thirty years for killing thirteen women and making artistic photographs of their bodies.
Then the banker is accused of the same crime.
---
The Interview
Describe your publishing journey.
I have written other books, but none have been published.
Michelle Richter
at
Fuse Literary
is my agent. I found her at the San Francisco Writers Conference, when she turned to me at a cocktail party and said to describe my book in one sentence.
Fortunately, I'd prepared my pitch at the Algonkian Pitch Conference a couple of months before. She liked the manuscript. Then it took several months to find Midnight Ink as a publisher, and a year for it to come out in print.
---
"I like the idea of secrets."
---
What inspired you to write this novel?
I like the idea of secrets. As my novels are set in the financial industry, I wondered what secret a tony banker might have and never want to reveal. How about if his father was a notorious serial killer?
Then I wondered what kind of family background he might have had. I decided that a fundamentalist Christian Scientist mother could unknowingly enable her psychopathic husband to practice his "hobby."
I was raised a Christian Scientist and so could speculate on how the religion might prompt such behavior. My banker has been trying his whole life to escape his family legacy.
---
John Douglas, a former Chief of the FBI's Elite Serial Crime Unit and author of Mind Hunter says, "A very conservative estimate is that there are between 35-50 active serial killers in the United States" at any given time.
---
What are you working on now?
I'm continuing to explore father-son relationships.
In this case, my novel is about a father who has a very difficult son. In order to save his son he must become involved in money laundering.
---
Looking forward to seeing you at ThrillerFest in NYC this week! Can't wait to hear how the launch goes!
Quote about serial killers from a HuffPost article by Diane Dimond.
Click here for
the full article.