I'm thrilled to have author J.L. Delozier on my blog this week talking about the third book in her Persephone Smith trilogy, Blood Type X along with some great query advice.
---
"Then I made my first of many rookie mistakes; I gave up too soon."
---
Want more query advice? Click the link here for my post on queries.
---
The Author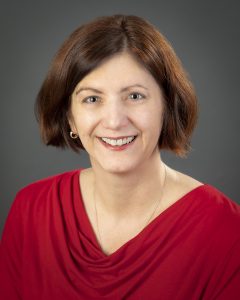 J.L. Delozier has practiced medicine for 25 years.
In addition to the Persephone Smith novels, her short fiction has appeared in the British crime anthology, Noirville: Tales from the Dark Side, NoirCon's official journal, Retreats from Oblivion, and Thriller Magazine (upcoming, 7/2019.)
She lives in Pennsylvania with her husband and three rescue cats.
To learn more about J.L. click on her photo or any of the following links: Goodreads, Twitter and Facebook
---
The Latest Book
Mysterious photos of the world's most wanted killer.
Coded letters luring her to Spain.
A little girl who is not what she seems.
Criminal psychologist Persephone "Seph" Smith is back on the hunt for Dr. William Baine, a scientist who murdered half the word's population with his Type O virus. Now, he plans to rebuild the world in his own image—starting with Seph. When the hunter becomes the hunted, Seph must rely on her genetic gift to outwit Baine—and his shadowy accomplice.
Blood Type X is the third installment of the Persephone Smith series, which includes Storm Shelter ("An unconventional mystery that's smart and unpredictable" – Kirkus Reviews) and the Thriller Award-nominated Type & Cross.
To buy the other books in the series (Storm Shelter and Type & Cross), click the following link: Amazon
---
The Interview
Tell us about your road to publication: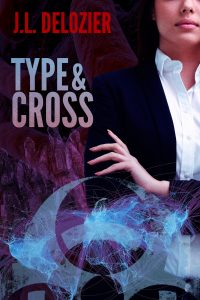 Writing a novel has been on my bucket list since high school, but it simmered on the back burner for two decades while I got my medical degree and established my career. When I was finally ready, I read Stephen King's On Writing for inspiration. My debut thriller, Type & Cross, took a year to write and edit.
Afterward, I wavered on whether to simply check it off the list and move on or try to publish it. I took a craft webnar, which included a ten-page critique, from Writer's Digest. The agent's feedback was so encouraging, I wrote a query and began the hunt for an agent.
Then I made my first of many rookie mistakes; I gave up too soon. After fifty queries and several full manuscript requests, which were ultimately rejected, I'd had enough. Now I know fifty queries is nothing, but at the time, dejected and insecure, I decided to query open small presses with the hope of receiving more detailed editorial feedback.
I queried five and got two offers of publication. My second mistake: not taking those offers back to an agent. I signed with WiDō Publishing, and though they've been great throughout our three-book series together (the final installment, Blood Type X, drops soon), I'd still love to have an agent's guidance as my writing career expands in the future.
I'm still working twenty hours a week as a physician, so I need all the help I can get!
---
"Stay humble, and accept good advice. The secret is parsing the good from the bad."
---

Now that you are launching your third book, what have you learned about being a published author?
I've learned so much, I could write an entire blog about nothing but my lessons learned! Here are my top three:
1) Publishing time moves a half a pace slower than a snail's and exponentially slower than real life. Be patient.
2) Your fellow writers are your friends, and incredibly gracious ones at that. Network, network, network!
3) Stay humble, and accept good advice. The secret is parsing the good from the bad.
What are you working on now?
As mentioned above, Blood Type X is coming soon, so I'm busy marketing that. I also have two soon-to-be published short stories: one in Thriller Magazine,and the other (my first sci-fi short story, which won a Roswell Award!) in Artemis Journal.
My fourth novel, Con Me Once, is complete but unsold, and my fifth, The Photo Thief, is a quarter done. It's been my most challenging project yet because I'm experimenting with POV and have added a substantial paranormal element to what would otherwise be a standard murder mystery.
I've never written anything so intricate, and it shows! My daily word count has been dreadful. Then, assuming I complete it before I'm old and senile, I'll return to the querying trenches, but this time, I'll be going in as a savvy, battle-hardened veteran.
---
Thank you for sharing your journey with us! So great to hear advice from the people in the trenches. Can't wait to hear how the query process goes – be sure to come back and share your next book with us – I know we're going to see more of your work out there!
Header photo from Pixabay, click the link here to learn more.