A professional writing career requires an author to wear a lot of different hats.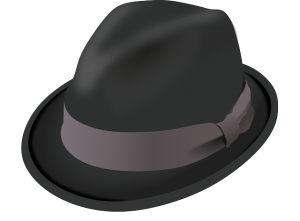 As hard as it can be to write a novel, selling and marketing can be even trickier. Often the skills required for the "business" side of the industry are ones a writer has never fostered.
This can make the "what do I do now" question after finishing a manuscript exceptionally daunting.
For the next couple of blog posts, I want to put out some basic information about publishing fiction. Keep in mind there are  exceptions to any "rule" and every author has a different publishing story, but this will give new writers a sense of what's in store after they write "The End."
---
In this blog I'm going to cover the three basic tiers of publishing. Next week I'll talk about the differences between an agent, an editor, and a PR company. For the last post in this series, I'll discuss the elements of a query letter and how to assess if your work is ready for submission.
---
Three Tiers of Publishing
There are three basic tiers in the publishing industry. Big 5 (or 6),  independent or small press publishers, and self-publishing.
---
Big Five
Traditional publishers are often called the "Big Five." These publishing houses are: Hachette Book Group, Penguin Random House, HarperCollins, Simon & Schuster, and Macmillan. Each of these houses have a number of imprints that fall under the parent company. For example, Hachette Book Group owns Grand Central Publishing, Penguin Random House owns Berkley, and Macmillan owns St. Martin's Press.
When we think of "publishing" we often think of these five groups and their imprints. Their books are published in hardback, e-books, and audio, as well as paperbacks. Authors published through the Big 5 are found in bookstores, libraries, big box stores, and online around the world.
So why (or 6)?
In recent years, Amazon Publishing has burst on the literary scene. Amazon publishing is separate from the self-publishing wing, CreateSpace. Amazon has its own list of imprints, including romance, mystery, and children's books. Due to their extensive sales and forward-thinking marketing and online strategies, along with their agent-only submission guidelines, the term "Big 6" has starting to be used in the industry.
Big 5 and Amazon Publishing companies all require agent submissions. With a few minor exceptions, an author cannot submit to these publishers on their own. Some exceptions are: a personal relationship with an editor at a Big 5 house, meeting an editor at a conference or workshop and receiving an invitation to submit, or a contest for submissions, such as St. Martin's/Minotaur/Mystery competition for unpublished mystery authors.
---
Independent or Small Press Publishers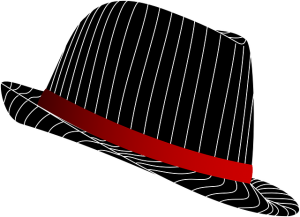 There are a number of high quality, independent publishers. These are sometimes referred to as "small press" publishers. The term "indie" press used to refer solely to independent publishers, but it has started to be used interchangeably with self-published authors. Authors should understand there is a distinction between "indie" meaning small press and "indie" meaning self-published.
Small presses sometimes have only a couple, if any, imprints. They are often genre specific. So while a Big 5 publisher might have fantasy, romance, and children's book imprints, an independent press might only carry mysteries or romance or sci-fi.
Small presses vary in their submission requirements. Some accept unsolicited, unagented manuscripts. Others require agent-only.
Examples of independent presses include: Kensington Publishing Corp, one of the most successful small presses in the country, Graywolf, which also publishes poetry, and Cottage Door Press, which publishes exclusively Children's Books.
Small presses vary in their submission requirements. Some accept unsolicited, unagented manuscripts. Others require agent-only.
Small press author's books are available everywhere and in multiple formats (hardback, paperback, ebooks, audio) but often not as many locations as those carried by a Big 5 publisher.
Both Big 5 and legitimate small publishers offer the following to their authors: A submission process, where manuscripts are vetted and approved for publication, not everyone who submits is published. Developmental and line editing as needed. Cover art and layout. All printing, acquisition of ISBN numbers, and formatting for ebook platforms. Printing and sales (Don't confuse this with promotion!) are handled by the publisher. Authors never pay for services.
Authors receive a percentage of all sales. With a Big 5 and some small presses, the author receives an advance. This advance is paid regardless of actual sales. Many small presses don't provide an advance, and authors only receive royalties through actual sales. This allows small presses to take chances on debut or less recognized authors and more challenging books.
Red flags for authors looking at small press publishers: reading/submission fees, author responsible for cover art, editing costs, or formatting, contracts requiring right of first refusal on future books outside of a specific series, and a publisher who won't answer questions about the process or payments prior to signing a contract.
---
Self-Publishing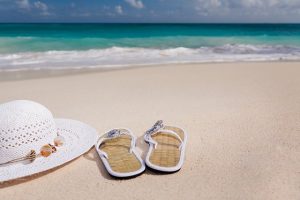 The last tier is self-publishing. This process requires the author to cover all the production costs. The author provides cover art, the ISBN number, all editing, and formatting. There are a number of services that an author can pay for to self-publish. The most well known are Amazon's CreateSpace (Not to be confused with Amazon Publishing), Lulu.com, and IngramSpark.
Self-publishing does give an author total control. There are, however, some downsides. Unless an author sells thousands of copies, a self-published book does not make an author more attractive to an agent for future books. Some agents even recommend against mentioning self-published books unless sales are very high or a book has received a number of awards or exceptional reviews from legitimate sources.
The number one mistake new authors make with self-publishing is not using professional editing services.
Many authors start out not realizing how important a role editors play in the writing process. Even experienced, well-know authors work with developmental and line editors for each of their novels. The number one mistake new authors make with self-publishing is not using professional editing services. No one edits their own work well!
The cost of self-publishing varies by the service an author chooses. Bookstores and libraries often won't carry self-published books, so an author may have to be more creative about how to market and sell books.
---
Regardless of which tier an author publishes with, most authors have to do a large percentage of their own promotion. So keep in mind, just because a Big 5 or small press handles the PRINTING and SALES of an author's books, the author still has to do the promotion. This may include social media and online content (blogs, blog tours, Facebook, Websites, Twitter, Instagram, YouTube, articles), public appearances, and contacting bookstores and libraries. The actual printing and sale of books will be handled by the publisher, but getting books out in front of the public often falls to the author. If you sign with a publisher, make sure you have a clear understanding about the promotion the publisher plans to do and what their expectations are for you.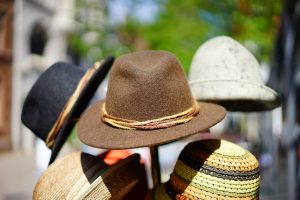 Books are hard to sell. The market is inundated. As an author, especially early career, you are going to have to learn to do promotions.
Or even write blog posts about the publishing industry!
See you next week with a new post about agents, editors, and PR companies.