Thrilled to showcase three more Debut Authors from the International Thriller Writers. Please help me welcome John Vanek, Sue Hinkin, and Joe Reid!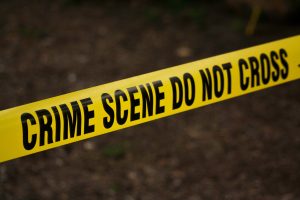 ---
The Authors
---
John Vanek …
… is a physician by training, but a writer by passion. Medicine is his wife, writing his mistress, and mysteries his drug of choice.  Now he lives happily as an ink-stained wretch.
To learn more about John, click on any of the following links to visit him on his website,  TWITTER, FACEBOOK, and GOODREADS.
---
The Interview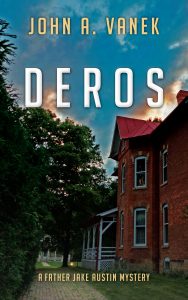 What is one of your favorite elements of your debut?
Without a doubt, the CHARACTERS! My novel, Deros, which is the first book in the Father Jake Austin mystery series, is heavily plot driven, but I take great care in crafting interesting characters. As the fine Irish author, Ann O'Farrell said about Deros, "A riveting tale of mystery and murder. A fast read, but the characters linger in your memory." And as NY Times bestselling author Laura Lippman put it: "Interesting, nuanced characters in a finely wrought setting."
What led you to write your debut novel?
I detest stereotypes, including those concerning Roman Catholic priests. Placing most priests on a pedestal is as wrong as lumping them all in with degenerates and pedophiles. The truth is that they are simply human beings, warts and all. My protagonist, Father Jake Austin, is roughly based on two priests who were my friends. As a bonus, my mystery is set at St. Joseph's Hospital (where I practiced medicine for twenty years) and in Oberlin, Ohio, a fascinating small college town, which itself serves as a character in the story. As the gifted novelist Sterling Watson said about Deros, "John Vanek guides the reader through the seldom-seen worlds of both medicine and the priesthood."
What are you working on now?
I'm currently putting the final touches on Miracles, the second book in the Father Jake Austin mystery series. It will be in my editor's hands soon. All I'll say is:  A dying sister, a bleeding statue, and a comatose infant in the intensive care unit. Coming to a bookstore and bedside stand near you.
Thank you. Wishing you happy writing. John Vanek.
Thank you, John! Happy writing to you too!
---
Sue Hinkin…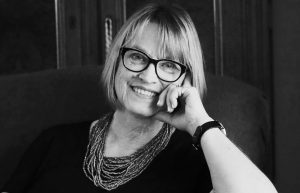 … was raised in Chicagoland. She majored in Art at St. Olaf College in Minnesota, where her heroine Lucy's Norwegian father wanted her to attend, but she wasn't up for the winters. She did her graduate work in Ann Arbor, Michigan, before hightailing it to  warmer climes.
Sue was a Cinematography Fellow at the American Film Institute in Los Angeles, and was one of the first camerawomen in the news business. She also spent a number of years working in the NBC TV Art Department.
To learn more about Sue, you can visit her on her website, and find her on FACEBOOK.
---
The Interview
What is one of your favorite elements in your debut novel (Deadly Focus)?
Rizzoli & Isles, Cagney & Lacey, and now for me, Vega & Middleton. I've always been drawn to stories about strong female friendships. With disparate personalities and experiences, drawn together by passionate commitment to a common goal, Luca Vega and Bea Middleton take on the toughest adversaries. Family, in whatever form that may take, is a major backdrop. Bea is a twice-divorced single mother of two contentious teenagers, and Lucy is an orphan with a sometimes-suicidal case of survivor's guilt.
What led you to writing your first novel?
I've been writing forever but the idea for this first thriller, of which there have been many iterations over several decades, came about from a story covered during my first job as a TV news camerawoman in the Midwest. With two major FCC sex discrimination suits against the station in the late 1970s, they hired me, the first woman to be out in the field with a 16mm film camera. Yep, pre-video. There was one black woman on the reporting staff, one woman tech person (me) and the two of us were often sent out together. From that inspiration came my two leading characters.
What are you working on now?
Book #2 in the Vega & Middleton series is entitled Low Country Blood. It features Bea Middleton and is her story as she returns home to evocative Savannah, Georgia to deal with an aging mother, family intrigue, and a brutally murdered fifteen-year-old nephew. Pub date January 2019
Book # 3, The Burn Patient, has Bea and Lucy together again in Los Angeles facing a war for control of the black tar heroin trade and the return of Lucy's nemesis, Gary Mercer, back from the presumed dead. Burned beyond recognition, he's hellbent on Lucy's fiery destruction. Pub date late 2019
This entire series has a diverse, multi-cultural cast which has been both fun and intimidating to write in this time of fractious identity politics. Diversity, however, is reality– particularly in an urban setting like L.A. Respect, research and a strong sense of empathy has helped me dive in and write my cast of characters.
---
Joe Reid… 
… is the son of a Navy helicopter pilot. After graduating from Notre Dame Law School, he became a patent litigator, and since then he has represented clients ranging from individual inventors to Fortune 50 companies in lawsuits valued in the millions—sometimes billions—of dollars.
He's also spent an awful lot of time on airplanes and in airports.These travel experiences spawn the backdrops for his novels, which he writes each morning before dawn breaks and the real world intrudes.
To learn more about Joe, you can visit him on his website, or find him on INSTAGRAM, FACEBOOK, and TWITTER.
---
The Interview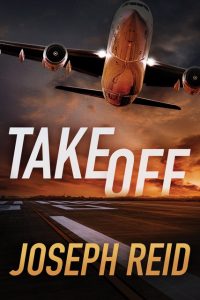 What is one of your favorite elements in your debut novel?
Takeoff
obviously holds a special place in my heart for many reasons.
One of the things I'm most proud of is that the book starts with a bang—literally—as the opening scene includes a gun battle outside baggage claim at LAX.  When I first started writing, I was definitely one of those people who started the narration too early in the plot, or too early in the scene, so I'm glad I could demonstrate that I'm over that hump.
Another of my favorite elements is that
Takeoff
culminates in Austin, Texas.  I don't live in Austin—one of the few places I think I haven't lived at some point—but I have spent a lot of time there in my work as an intellectual property attorney, and it is one of my favorite places and a city I'm glad I could spotlight.  I hope I've done it justice for all of my dear friends and colleagues who do live there.
What led you to writing your debut novel?
I ended up writing
Takeoff
in a slightly roundabout way: when I originally decided to try my hand at writing, I had an idea for an epic spy novel set in various places around the world, but I found that I had a really, really hard time writing it.  After reading a bunch of books on craft, I decided I wasn't ready for something that "big," so I decided to write a "practice novel."  I spent a lot of time thinking about interesting characters and settings, one of which was an air marshal solving crimes in the sky.  When I eventually finished the spy novel, I was intrigued enough by the air marshal idea that I went back to it, and
Takeoff
was the result.
What are you working on now?
In terms of writing, I'm currently working on the sequel to
Takeoff
.  I actually finished the draft of the novel a couple of weeks ago, and now comes the process of working through it with my agent and publisher.  Because
Takeoff
debuts on 
July 1
, I'm also heavily engaged right now in trying to get the word out about the book. I have some signings lined up and some more in process, I'm headed to
ThrillerFest
, and that's why I appreciate opportunities like this one.
You are very welcome! Glad to have you here.
I know you'll have a fantastic time at ThrillerFest!
---
Amazon Prime members can take advantage of Amazon Kindle First Reads and get a copy of Joe's book before it officially launches July 1!
---
Thanks for hanging out with me and the debuts.
Don't forget to check back over my past interviews to meet other authors and read about my thoughts on writing!
---