This week we get to hang out with the wonderful and prolific author Richard Helms.
Welcome, Rick!
---
The Author

After a twenty year career as a clinical/forensic psychologist, and ten more years as an associate professor of psychology,
Richard Helms
retired to become a full-time writer in August, 2016. He currently has published eighteen novels, though most are now out of print, but still available as ebooks. He is a frequent contributor of short stories to
Ellery Queen Mystery Magazine
, and selected anthologies.
He has been nominated six times for the SMFS Derringer Award, with two wins (both in 2008), five times for the PWA Shamus Award, twice for the ITW Thriller Award, with one win (2011), and once for the MRI Macavity Award. He will have an Eamon Gold short story entitled "The King of Gonna" in the May-June issue of EQMM this year, and his newest novel, PAID IN SPADES, featuring his Shamus, Derringer, Macavity, and Thriller Award-nominated New Orleans jazz musician and P.I without portfolio Pat Gallegher, will be published in the summer of 2018 by
Clay Stafford Books
.
---
The Interview
You have been a college professor and before that, a forensic psychologist. How did those two careers impact your writing?
They've poked their heads into my stories once or twice along the way, but overall, I haven't written a great deal about them.
I've written two novels that centered on forensic psychology. The first, Bobby J. (written in 1994 but not published until 2002) was actually based on my experience as the Supervising Psychologist/Clinical Director in a 24-bed secure facility for the most violent and aggressive teenagers in the state. I did 'borrow' a number of events from those seven years—largely unembellished—to flesh out this novel about the impact of a violent assault on a child has on a community of caregivers in an unnamed city. I think this book has been read by, more or less, as many people as I have fingers, and is now out of print. I hope to bring it out as an ebook shortly. My 2012 novel The Unresolved Seventh features a retired forensic psychologist who has Asperger's Syndrome, and is a pretty realistic representation of forensic psychology in general.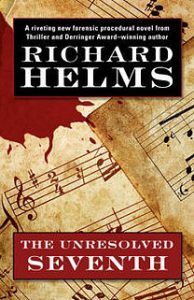 Also, my long-time anchor character, Pat Gallegher, is a retired forensic psychologist and a disgraced college professor, but the resemblance between us is pretty limited.
I recently completed an historical novel entitled VICAR BREKONRIDGE, which is based on the 1843 London trial of Daniel M'Naghten, who murdered Prime Minister Robert Peel's private secretary Edward Drummond. That trial ended in the declaration of M'Naghten as insane, and it established the M'Naghten Rule for evaluating insanity, which is still used in about half the states in the US, in one form or another, and is still the prevailing standard in the UK. I did my share of competency and insanity evaluations during my clinical career, and some of those experiences were incorporated into this book. I had to be careful, however, because the science of psychology was largely nonexistent in 1843.
Beyond those titles, I don't think I use my clinical background a great deal. Of course, psychology is the study of, among other things, motivation. I think I probably mine that background to help provide believable motives for my characters, and it helps me to present relationships in a realistic way.
To be perfectly honest, I was never terribly happy as a clinical/forensic psychologist. It was not a career that suited me nearly as well as my college teaching career that followed it. I was much happier in the classroom than I ever was working for the courts. I was probably always better suited to the life of an academic. That may be why I've mostly shied away from writing about the clinical life for the most part.
You are a lifelong North Carolinian – how does your geography impact you as a writer
Very strongly. While my best-known early series (Pat Gallegher, Eamon Gold) were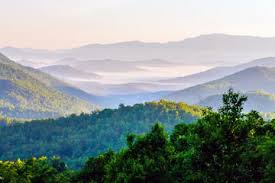 set in New Orleans and San Francisco, beginning with the first book in my Judd Wheeler series Six Mile Creek (2010), most of my stories have been set in either North or South Carolina—and the greater majority of them in a specific county.
The Judd Wheeler series is set in a fictional North Carolina town of Prosperity, which looks suspiciously like the town where we lived for 22 years before downsizing in 2015. Prosperity is a small farming community that is being slowly gentrified by tax refugees from the metropolis to the north (Pooler, a substitute for Charlotte), and is one of several towns in fictional Bliss County, including the county seat, Morgan (a thinly veiled Monroe, NC.), Mica Wells (Mineral Springs in real life), Tulip Springs (Waxhaw and Marvin in real life), and Wolfville, which was an actual Union County (NC) town until the beginning of the twentieth century.
After writing the three Judd Wheeler novels (Six Mile Creek, Thunder Moon, and Older Than Goodbye), I began to write other stories situated in the same county. My Bowie Crapster/Boy Boatright series of short stories in Ellery Queen Mystery Magazine are all based in Morgan, as is my recent EQMM story MISSING PERSON. I recently finished the first draft of a massive novel called A KIND AND SAVAGE PLACE, which is sort of a prequel to the Judd Wheeler series, and takes place in Prosperity and Morgan between 1953 and 1989. One of the central characters is Judd Wheeler's father, Owen, and Judd himself has a couple of cameo appearances as a baby and as a teenager. I'm working on a novel featuring a court psychologist named Nathan Lake that is set in Morgan, but it's been coming in dribs and drabs for several years. Someday, I'll settle down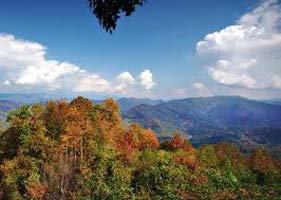 and pound it out.
I think Bliss County and its environs are becoming my version of Faulkner's Yoknapatawpha County.
I've also recently completed the first title in a new private eye series based in Charleston, SC, where I lived for a while in the early 1980s. I guess I'm just a Carolina boy at heart!
With a wealth of experience to draw on for writing crime novels, how much of what you write is based on actual events and how much is fiction?
As I mentioned earlier, I was poorly suited to a career as a clinical psychologist, but adapted very happily to the academic life. I've long thought I should have majored in history instead of psychology in college, but when I went to school there really weren't many career opportunities for historians outside of academia.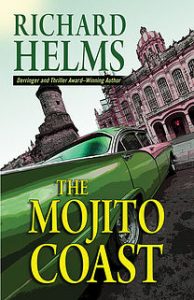 Over the last several years, I've slowly gravitated toward writing novels with strong historical spines. The Mojito Coast (a 2014 Shamus Award finalist) was built around the Cuban Revolution. As I mentioned, VICAR BREKONRIDGE (yet to be published) is situated in 1843 London and Glasgow. A KIND AND SAVAGE PLACE (currently in rewrites) uses the huge cultural changes from the 1950s to the 1980s as its foundation. I'm presently building a massive database file that will be used for a purely historical novel I'm planning called CAROLINA, that will cover the history of North and South Carolina from about five hundred years before the arrival of Europeans until the present day. I've always been a fan of James Michener, and lately I've been reading a lot of Edward Rutherfurd's historical novels (Paris, Sarum, London, Russia, etc.) I think there will be a lot of Rutherfurd's influence in CAROLINA, whenever I get around to writing it. I've done the genealogies on both sides of my family, and those family histories will probably play a strong role in that novel.
My interest in history motivates me to get details right. In that sense, the non-dramatic details in my books are factually correct (mostly). The rest is completely fictitious (mostly). Like all writers, I have life experiences that I can mine for the bases of my stories, but I try not to be overtly autobiographical. I'm not sure my life is exciting enough for fiction.
…It's a lot of fun for me. I might tell someone I'm working on a story, and they'll say,
"I can't wait to read it." My answer is always, "Neither can I!"

As a prolific author, what's your writing process like?
I have a pretty regimented writing process. When I retired from teaching, I decided I would attack writing as if it were my actual job—which, when I think about it, it is. I work five days a week, Monday through Friday. I take weekends and holidays off, and I usually take a vacation from writing for a couple of weeks when I finish a book. I'm a pantser, so writing is an exploration for me. I have no idea when I start a novel how it is going to end, or even who the antagonist is. The book evolves as I write based on what the characters want to do. It's a lot of fun for me. I might tell someone I'm working on a story, and they'll say, "I can't wait to read it." My answer is always, "Neither can I!"
My daily schedule looks a little like this: I wake up around ten in the morning, and spend the rest of the morning reading mail, eating breakfast, reading the news, and taking a walk to get my blood moving. Getting up at ten makes me sound like a lazy bum, but I'm also an inveterate night owl. I seldom get to bed before two in the morning, and often much later. I sleep about the same amount of time as anyone else. My sleep schedule is just different.
I finally settle down to write around 1:00 in the afternoon, and I write until I've produced between 2000 and 3000 words. I usually stop between 4:00 and 5:00. From then until dinner, when the weather is nice, I can usually be found on the screened porch, reading. I can generally finish the first draft of a novel in about three months. Sometimes four if it's a longer work. My work output has increased dramatically since I retired from teaching, so I can usually write two or three novel drafts a year, and four or five short stories.
I alternate between writing first drafts and rewrites. I'm currently writing Novel #23. I finished #22 (HOLY CITY) back in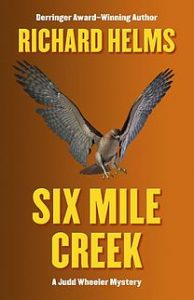 November. When I finish #23, I will pull #22 up and begin rewrites on it. When I finish those, I'll move on to the first draft of #24, and when it's done I'll start rewrites on #23. I've found that leaving a novel to 'cook' for a few months gives me a fresh perspective on it, and makes the rewriting process easier.
I'm not terribly obsessive-compulsive regarding rewrites. I do go through the first draft first to eliminate unnecessary words (just, that, though, etc.) There are about 40 different words I scan for and try to cut wherever I can to tighten up the manuscript. That's the really tedious part of rewrites, so I get it out of the way first. For instance, in Novel #22 (A KIND AND SAVAGE PLACE), I had 1547 occurrences of the word 'that'. Screening, evaluating, and cutting/saving that one word across a 156,000 word manuscript can take a couple of days.
After tightening, which can take a couple of weeks or more, I go through and start cutting unnecessary phrases and sentences, and only then do I start revising the manuscript for flow, continuity, story structure, characterization, pacing, etc, etc, etc.
I might do four or five rewrites before I feel comfortable enough to send it to beta readers, and then there's another rewrite. Sometimes I use a professional developmental editor to help whip the manuscript into shape, and there will be a rewrite after that as well.
When I start submitting the work, I send it off, forget about it, and start in on the first draft of the next novel, or write a few short stories to gear up for the next novel.
I've begun to consider the possibility that I might actually be
a short story author who occasionally pops out a novel.
In addition to writing novels, you also write short stories. What draws you to working in both those styles? How do they contrast/compare in terms of process? Any advice for short story writers?
It's kind of funny. For many years, I claimed that I was incapable of writing short stories. I liked the luxury novels provided to take my time developing characters and conflict and setting and the like. I had written a few short stories, but I was never really happy with them. I considered myself a novelist who occasionally dabbled in short stories.
Since about 2007, I have had ten major mystery award nominations for short stories (with three wins), and only one for a novel. I have been very fortunate to be published regularly in EQMM (thank you, Janet Hutchings!), and I've had several stories selected for various anthologies. During that time, I've published only five novels, but a couple of dozen short stories. As a result, I've begun to consider the possibility that I might actually be a short story author who occasionally pops out a novel.
As far as process is concerned, the work flow is more or less the same. Some stories take longer than others. My most recent story in EQMM (MISSING PERSON) was written in two and a half hours, but I was inspired by a story one of my students had told me. I worked on BUSTING RED HEADS, which appeared in EQMM in 2013, for over a year, off and on. In general, I can do a short story draft in three to five days, depending on length. They tend to take about a week of rewrites, and then I send them out and forget about them while I work on something else.
The biggest difference, obviously, is the economy of words in a short story. I don't have the luxury of time or huge word counts to do a lot of character development, backstory, or setting embellishments. I have to get right into the action and let the rest go. My average first draft for a short story runs well over 10,000 words, and I spend a lot of rewrite time cutting the extraneous stuff. Most of my EQMM stories have come in at a little over 9000 words, though some—such as MISSING PERSON—are less than 3000 words long. I have an Eamon Gold short story entitled THE KING OF GONNA that will appear in the next EQMM, which I believe came in around 6000 words. That's not a lot of space for flowery language.
My advice for short story writing is pretty simple. Focus. Maintain one central story line, avoid subplots, and end it as soon as you catch or kill the bad guy. I am a big fan of the Universal horror movies from the 1930s. In those, the hero kills the monster, hugs the girlfriend, and—BANG—right to credits. That's my model for short stories. Resolve the conflict and write THE END. In novels, I have the luxury of writing a denouement that wraps up all the loose ends. In a short story, there shouldn't be any loose ends. Think of Poe's THE CASK OF AMONTILLADO (one of my favorite crime stories). The entire story is about one man killing another in a monstrous way. A single conflict, a single motivation, and a single crime, and the story is done. My story MISSING PERSON was like that. A police detective is called out on a snowy night to investigate a report by a woman that her husband is missing. Within minutes, he figures out why the man isn't around, he solves the mystery, and rides off into the night. One conflict, one resolution—however poignant it was—and the story is over.
Another piece of advice—not everything you intend to be a novel is really a big enough story to support a novel-length work. A lot of my most successful short stories began life as failed novels. They were stories I intended to expand into eighty or ninety thousand words, but then realized there wasn't enough meat on their bones to go the distance. So, I cut all the subplots, focused on the primary conflict, and—voila!—it's a short story.
What are you working on now?
This is a very busy time. I was working on the first draft of Novel #23, an Eamon Gold story with the working title BRITTLE KARMA. An agent friend asked me for a look at A KIND AND SAVAGE PLACE, so I shuffled Eamon aside and I'm doing the rewrites on it. Once that's done, I'll get back to writing BRITTLE KARMA.
I also am working on a short story for the next MWA anthology, and a Bowie Crapster short for EQMM.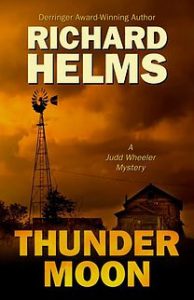 I am one of the Five Star Orphans. About two years ago, Five Star/Cengage decided to shut down its mystery-thriller line of novels. I had published five novels with them, and was just about to send in the fifth title in my New Orleans-based Pat Gallegher series (Paid In Spades), when they announced they were closing the line. It took me a couple of years to find a new publishing home for my novels. About a month ago, I signed a contract with a new house/imprint out of Nashville, TN (Clay Stafford Books) to publish Paid in Spades. It will come out sometime this summer, so we're deep in the pre-publishing process for it. They also have a collection of my award-winning short stories we're talking about bringing out. I recently finished the draft of the first title in a new series featuring a Charleston, SC, private eye named Whitlock, which is intended for Clay's company, so it will need to be rewritten as soon as I finish BRITTLE KARMA (Eamon Gold #3). I hope to send it to Clay by the first of May. Then it will be time to write Novel #24, and then do rewrites on BRITTLE KARMA. Busy busy busy.
Over the last couple of years, while I've been searching for a new publishing home, I've had the luxury of writing at my own pace. Now, it seems the demand is picking up, and I'm going to have to work a little harder to get everything done. At least retirement isn't boring!
Final words of wisdom:
Same thing I tell everyone who asks: Don't quit your day job. Writing is a highly rewarding endeavor—spiritually—but, for all but the rarest anointed newbie, it is no way to pay the bills. I was on a panel at Bouchercon several years ago with Robert Randisi and Max Allan Collins—two of the most prolific writers in the business, who both write solely for a living. Writing is their day job. They both said they couldn't imagine doing anything else for a living. I admire them greatly, but that just wouldn't work for me. I have been fortunate that I have never had to rely on writing to put food on the table. Still don't. Between my state pension and Social Security, I haven't had to touch my retirement savings in almost two years. I don't have to write to eat. If I did, I think the stress would choke my creativity to death. When I was a college professor, I was too busy to write much during the school year, so I had to cram a novel into the ten or twelve weeks I was off each summer, and do rewrites when the opportunity presented after classes resumed in August. Now, I have the luxury to write every day, and I'm loving it. If I were still working, though, I'm pretty sure I wouldn't give in to the temptation to quit so I could write full-time. I don't need that sort of pressure.
The second piece of advice is absolutely necessary to keep you from going crazy. Never attempt to gauge your success as a writer against that of any other writer. That way madness lies. Never allow yourself to envy another writer's success, book deal, award nomination, film deal, etc. When one writer flourishes, we all flourish. I've been very fortunate to receive fourteen major mystery award nominations and three wins. Even so, I have—like every writer—fallow years when it seems that all my friends are getting nominated for awards, or getting multiple book deals, or getting selected from prime anthologies, and I'm getting passed over. No biggie. I am happy for their success and their happiness. I figure I've had my good times, and now they're having theirs, and a year from now our roles might flip again. I'm just enough of an old, burned out, ex-hippie, part-time flake to find joy in the joy of others. It's a lot more fun to share in someone else's bliss than it is to sit in the corner and grouse. We all find our level and our niche in this business sooner or later. As my wonderful wife of 34 years often says, "Bloom where you're planted."
The final piece of advice is the most important. Some years back, I struck up a friendship with Jeremiah Healy, after he attended a presentation I did at Sleuthfest on psychopaths. We hit it off, and had a number of wonderful conversations over the years. It was Jerry who introduced me to Bob Parker, and both of them provided me with cover blurbs for various novels.
I was at a bar at Killer Nashville several years back with Jerry, and I offered to buy him a drink as partial gratitude for all the help he had provided over the years. He said, "Thanks for the drink, but if you really want to show your appreciation, pay it forward. I did you a favor, now it's your turn to do one for someone else."
Jerry believed, as do I, that the writing fraternity is a community. Nobody knows everything, and nobody can do everything. We all need help sometime. It is my belief that we have both the opportunity and the obligation to help one another along on the winding path of this crazy business. I have never refused a request for a cover blurb, and I hope I never will. I have never told an author asking for help with psychological issues in a book that I was too busy, and I hope I never will. The writing business has been very, very good to me—perhaps not in monetary terms, but the relationships and experiences and personal satisfaction I've enjoyed over the last twenty years in this business are priceless. I am very careful to stop frequently and give thanks for the rewards writing has bestowed, and to do what I can to pay it forward. I like to think that I'm making deposits in the karma bank, and that the things I do to help my fellow writers will come back to me in time.
Thanks bunches for asking me to contribute to your blog! It's been a blast—but now I have to get back to work. I still have a lot of words to write before I fade away!
So great to have you here! What a wealth of experience (and practicality!!) you bring to your business. Thanks for hanging out with us!