I'm thrilled to introduce three new ITW Debut Authors this week. Clarissa Goenawan, Kathleen Valenti, and Ellison Cooper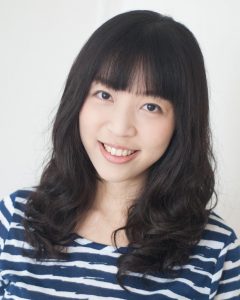 Clarissa Goenawan is an Indonesian-born Singaporean writer. Her debut novel, Rainbirds, is the winner of the 2015 Bath Novel Award. 
Her short stories have won several awards and been published in various literary magazines and anthologies, such as The MacGuffin, Your Impossible Voice, Esquire, Monsoon Book, Writing The City, Needle in the Hay, and many others. 
She loves rainy days, pretty books, and hot green tea.

To pre-purchase the book, click on the cover photo. To learn more about Clarissa, find her online by clicking on the links:
Facebook
When I started writing Rainbirds, I was twenty-five—just a year older than my narrator, Ren Ishida.


A lot of his struggles represent what people around my age are thinking: What kind of career should I pursue? Do I want to do this job for the next 5, 10 years? Should I settle down now? Do I really wish to spend the rest of my life with this person? And why is everyone pressuring me to do things I'm not ready for?
Being in our twenties is a very interesting phase. We've got tons of things to figure out. And we try our best to appear in control, even when we're clueless and confused. But we'll be fine. Somehow.
What led you to writing your first novel.
One day, out of the blue, this question came into my mind: "What would happen if someone I really cared about suddenly passed away, and upon their death, I realized that I didn't know much about them?"
I then imagined a young man who lost his older brother, and later on I changed it into an older sister. I pictured a seemingly perfect woman—beautiful and elegant, kind-hearted, and with a good job—yet deep inside, she hides a dark secret.
From there, I let my characters lead me into the story, and everything grew organically.
What are you working on now:
I'm currently editing my next two novels and preparing for my 2017 NaNoWriMo project. The first and second are both literary mysteries, and the third, literary psychological suspense. Just like Rainbirds, all three are set in Japan.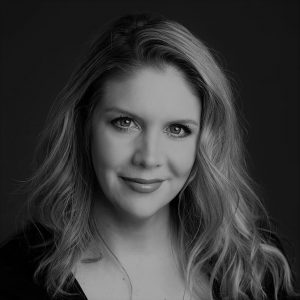 When Kathleen isn't writing page-turning mysteries that combine humor and suspense, she works as a nationally award-winning advertising copywriter. She lives in Oregon with her family where she pretends to enjoy running. 
What is one of your favorite elements in your debut novel?
It's tough to pick favorites when everything feels so close to your heart, but if pressed to choose just one, I'd say Charlene. 
Charlene is a fairly minor character. She appears on fewer than 20 pages in vignettes that seem (at first) incidental to the main storyline. She's critically important, however, not only in later developments, but as an emblem of the story's overall theme. Her character—and her experience—intrigued me so much that she was originally the first voice the reader heard. 
In later revisions, she moved further into the story to link milestone events, amp up the suspense and further the sense of intrigue that earlier plot points had created. She found a home as the ink that connected dots and underscored a central message. 
What led you to write your first novel?
This is a frequent (and great) question, and I always seem to answer it in two parts.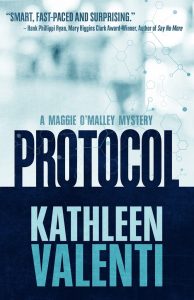 I decided to write a novel because after nearly 20 years of writing ad copy, I woke up one morning and wondered if I could pen anything other than a TV spot or magazine ad. It was a midlife-ish crisis that came on the heels of realizing I'd never make a "40 Under 40." list (Because I was not, in fact, under 40 any longer.) 
As a professional writer, former literature major and avid reader, I didn't think it would be too big of a stretch. I was dead wrong. It was by far the most challenging undertaking I'd ever attempted. I was deeply humbled by how little I knew, how many ways I would struggle, and how very kind other writers were in helping shepherd me along the way. 
The reason I wrote this novel is because I wanted to write the kind of book I like to read: a tale with suspense, humor and heart. I chose to write a pharmaceutical thriller/mystery because of medicine's ability to heal or harm and because it's an industry rife with dramatic, villainous opportunity—i.e. ample book fodder. 
The technological aspect that serves as both the inciting event and the thread that pulls the protagonist through the action was ripped from a page of my own life. Maggie O'Malley receives calendar reminders for meetings she's never scheduled with people she's never met. I sent my laptop in for repair and got it back with someone's hard drive, replete with all the digital leavings you'd imagine. It gave me the kernel of a concept about technology's ability to serve as a portal through which danger can crawl.
What are you working on now?
I'm working on the third book in the Maggie O'Malley series. The first two have tested Maggie's mettle. In book number three, we'll see how strong these experiences have made her.
Thanks for inviting me to participate. It's been a pleasure! (The pleasure has been mine!)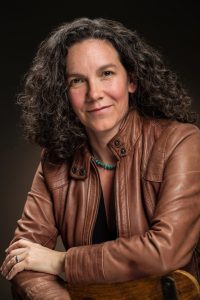 Ellison Cooper was born just outside of Washington DC where she grew up among Senators and Supreme Court Justices. She has a Ph.D. in anthropology from UCLA. She has done research in Belize, Micronesia, West Africa, and at the University of London, Institute of Historical Research.

Before graduate school, Ellison briefly attended Georgetown Law School and worked as a murder investigator for the Washington DC Public Defenders Service where she gained an insiders view of the criminal justice system. In addition, she is a Wilderness K9 Search and Rescue volunteer certified as a Federal Disaster Worker for the Incident Command System.

Caged is her first novel.

Learn more about Ellison on her website, Facebook, and Twitter


What is one of your favorite elements in your debut novel?

To be honest, my favorite aspect of my debut novel is…a dog. Caged is rather dark and twisty, there is a horrific serial killer on the loose, and my main character, Sayer Altair, is fierce but also fairly broken, so as I was writing I often felt the need for some relief from the darkness. That's how Vesper came into being. He's based very closely on my old dog Devon, the first dog I hoped to train as a Search and Rescue K9. Poor Devon turned out to be dumb as a post and just not cut out for Search and Rescue work, but he was such an endless goofball of unbridled joy he turned into one of my most beloved family pets. 
What led you to writing your first novel?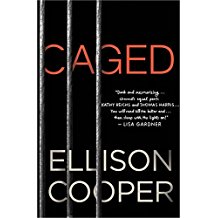 I constantly marvel at the convoluted road that led me here! Like most writers I've always loved writing but I never thought it could possibly become a career. Instead I went to graduate school and got my Ph.D. in anthropology. I conducted research around the world in places like Micronesia and Belize and eventually got a my dream job as professor. But, when our son was born with medical issues, I eventually had to quit my job to take care of him and I ended up spending a hell of a lot of time sitting in cars and therapist's waiting rooms. So, instead of just sitting there worrying about our son, I decided to start writing to occupy my over-busy mind.

As he got better (thank you Lords of Science and a million therapists) I decided to get a bit more serious about writing and started a novel…and got really far into it before realizing that I had a lot to learn about the craft of writing.
Since I didn't have the time or money for writing classes, I shifted to writing short stories. I spent two years writing one to two short stories a month and I experimented wildly with genre, voice, and style so when I finally sat down to write another novel, I knew I wanted to write a crime thriller that allowed me to think about the things I love the most — cultural history, neurobiology, and dogs. 
One of my favorite aspects of writing this novel was getting to incorporate so much of my academic background into the story. And that is how Caged was born.
What are you working on now?
I've got a three-book deal with St. Martin's Press so I'm almost done with the next Sayer Altair book featuring a new Search and Rescue dog and a cave full of human bones. This is the first time I've ever written something under contract so I'm equal parts thrilled and terrified! 
SaveSave