As the bestselling author of the 5-time award-winning inspirational book, "
The Legacy Letters
,"
Carew Papritz
thrives on the incurable combination of an undying curiosity and an adventurer's heart. He truly lives his book's central message to
"live life to the fullest."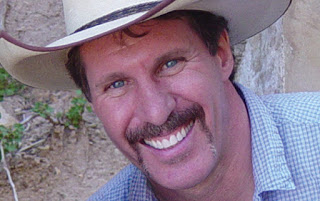 He is still determined to be a Renaissance Man in an age that lauds the specialist. The Huffington Post says Carew "intrigues and enlightens, charms and catalyzes change for every reader."
Carew loves nothing better than a good laugh, a great scotch, and a classic read. If he could write books while riding horses, climbing mountains, or skiing any powder snow—anywhere, then life would almost be perfect.
Want to find out about Carew's next adventure? Or wild book signing? Or TV show? Or even next book? Please check out his website at
http://www.carewpapritz.com
and sign up to receive email updates, or just enjoy a moment with Carew and
The Legacy Letters
!
To read a list of some of Carew's remarkable achievements and read a full description of
The Legacy Letters, click
HERE
!